Today we have a very interesting battle, what equipment is better for building muscle: dumbbells or barbells? These types of equipment are very effective and deserve a detailed comparison.
Of course, even when we identify all the advantages and disadvantages it does not guarantee you the result, because it all depends on your desire and perseverance.
Let's objectively consider all the advantages and disadvantages of dumbbells and barbells.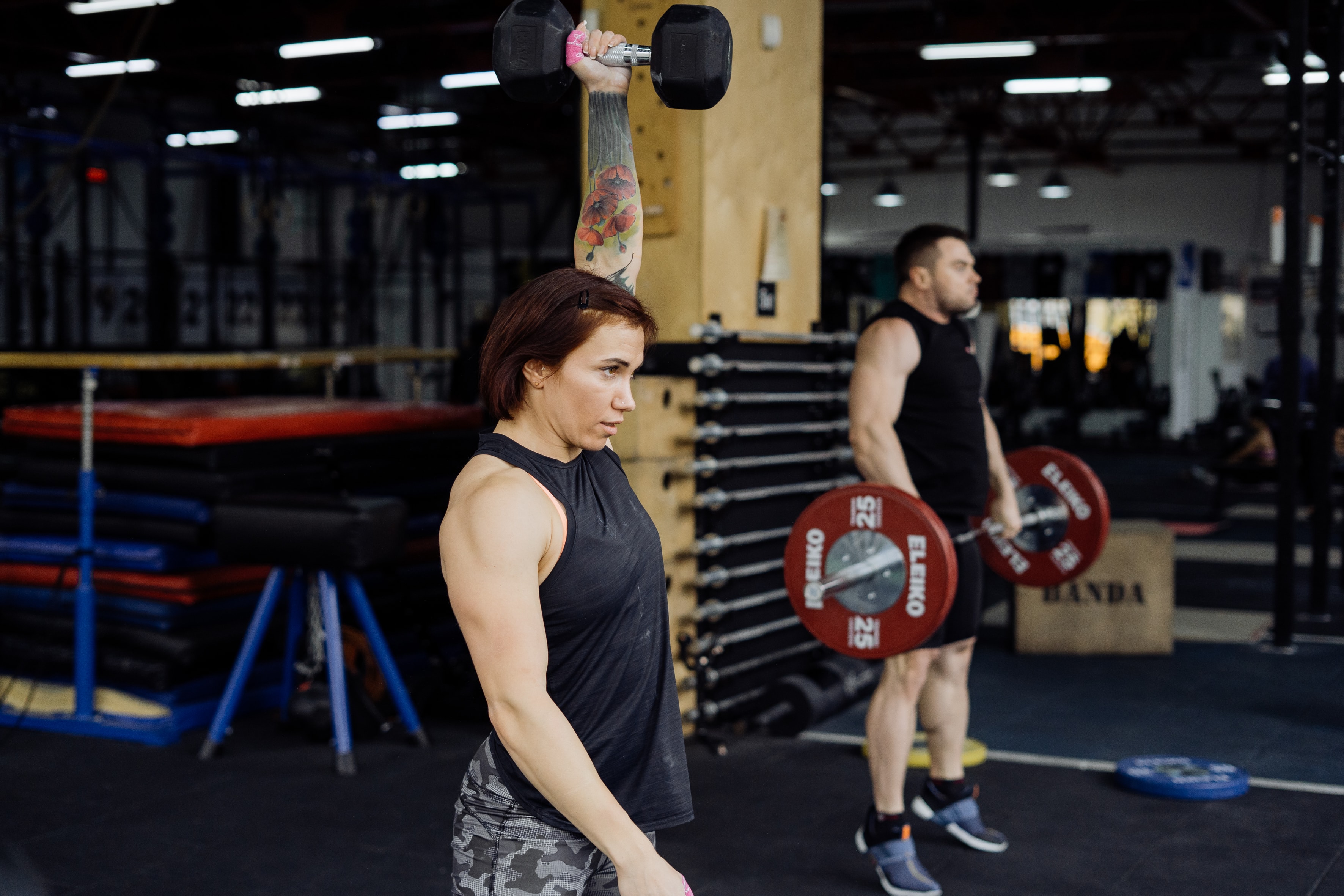 So, let's start with the queen of power sports for building muscle – barbells. Specifically, of its pros and cons.
1. BALANCE AND SYMMETRY DURING THE LIFT.
All exercises are performed simultaneously with both hands or feet and this requires working on weak points so you won't have imbalances. During the exercises (bench presses, pull-ups, squats) this is constantly monitored. Also, holding the barbell is much easier to keep your balance than with dumbbells, which are constantly running away somewhere and you need to spend a lot of effort to keep them.
2. POWER AND STRENGTH INDICATORS.
Many muscles are involved in basic barbell exercises. The body responds to such work with the largest increase in power and strength, compared to any exercise machine. This is a big advantage for the barbell.
3. SIMPLE AND ADAPTABLE IN USING.
Weight is set on both sides simply and quickly. You can set any weight from the minimum and as long as there is enough space on the bar, and in the gym. This is important for the development of strength and building muscle, as well as for increasing muscle volume.
4. INTENSIVE PRODUCTION OF HORMONES.
Exercise with a barbell, which involves more than one joint, is the intensive production of hormones (testosterone and growth hormone), which directly depends on the strength development.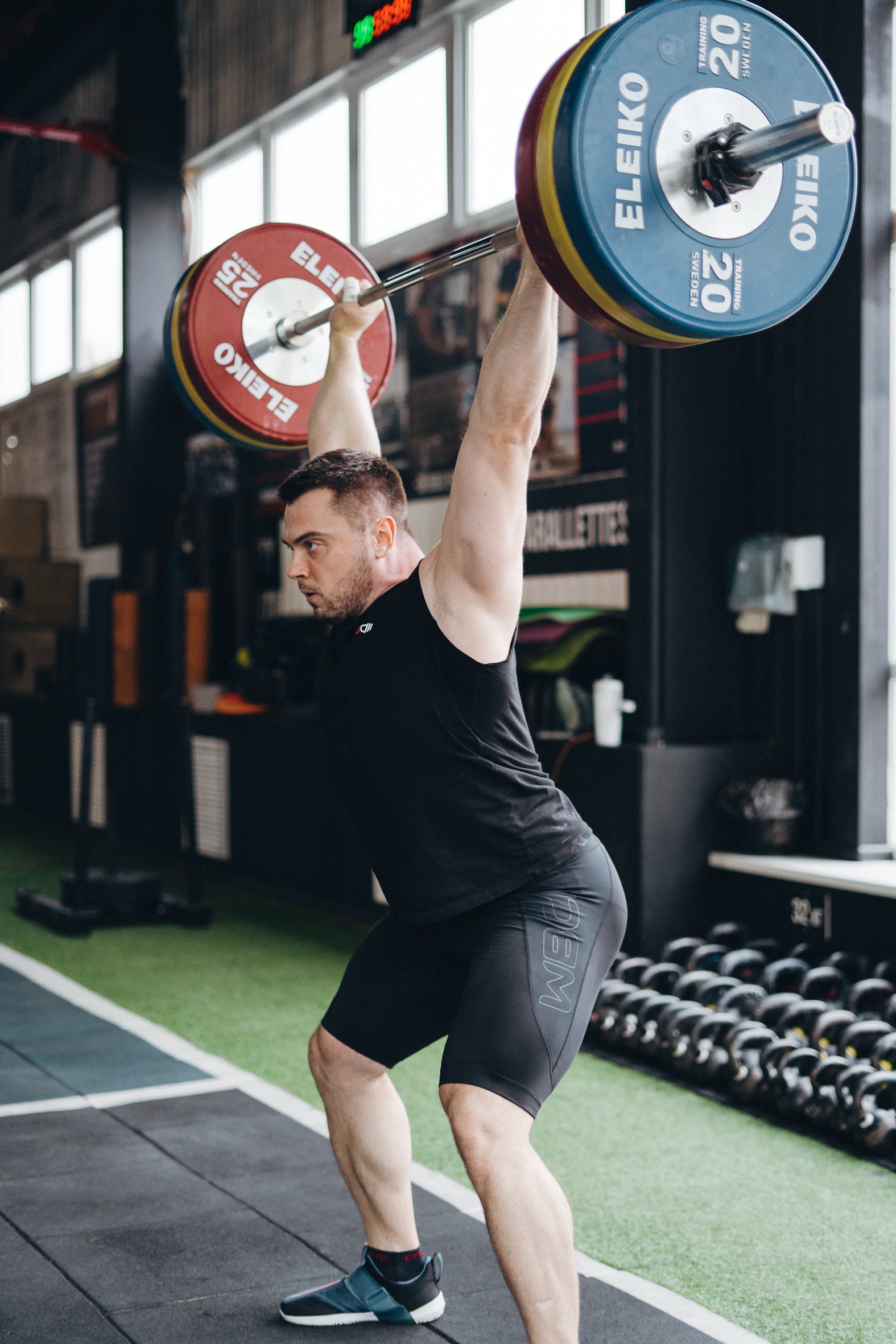 Disadvantages of barbell training:
1. INJURY.
When working with heavier weights, the risk of various injuries increases. Athletes often use additional equipment: weightlifting belt, knee sleeves, straps, wrist wraps. Besides, in some exercises (bench press, back squats) without the support of your partners, it is difficult to get out from the barbell, if you are not able to continue.
2. LESS USING OUTSIDE THE GYM.
The large size of the bar and discs make it difficult to transport and use such equipment at home, for example during vacations, lockdowns, etc. Although the real barbell fans never stopped
3. SMALLER TRAJECTORY AND AMPLITUDE OF MOVEMENTS.
Compared to the exercises that can be performed with dumbbells, the movements with the barbell are really somewhat different in trajectory. Accordingly, the effect on building muscle is reduced when using the same weights.
Let's move on to the favorite type of equipment of all gyms around the world – dumbbells.
Advantages of training with dumbbells: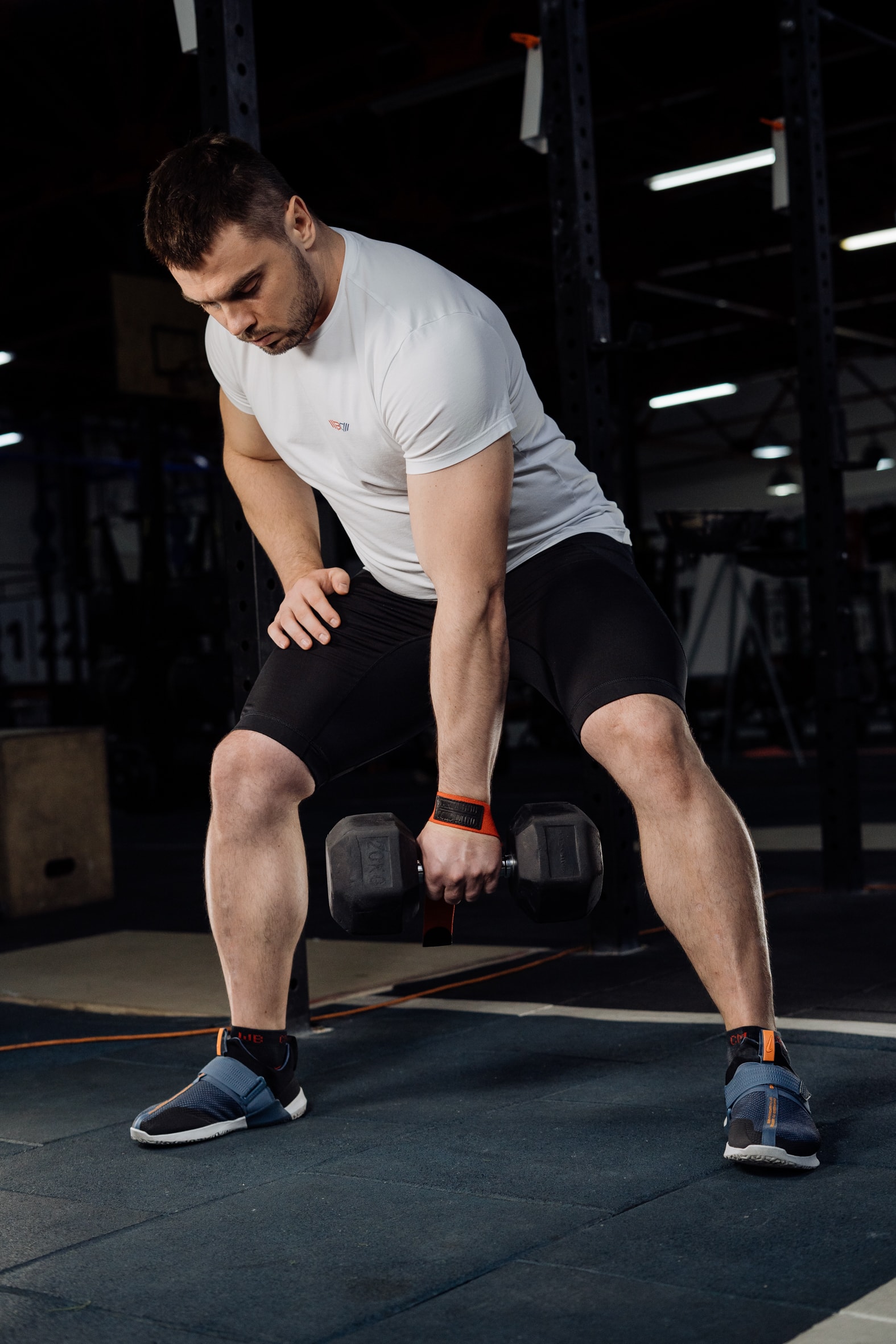 1. MOBILITY, PORTABILITY.
The weight of the dumbbells allows you not to worry that you will be without training for a long time. They can be used at home. In addition, they are easy to move around the gym closer to the benches and mirrors. Usually a small area of ​​the gym can accommodate a significant number of dumbbells. Enough for everyone! Also, if it is impossible to perform the exercise, the athlete can easily lower the dumbbells to the floor, avoiding injury. And light weights, compared to the weight of the barbell, reduce the risk of injury.
2. GOOD ISOLATION AND COORDINATION.
Dumbbells are the best options for isolated muscle training, for a separate work of a certain muscle group and building muscle. Constant balancing of dumbbells, both during holding and during movement, leads to the development of not only strength but also to improved coordination.
3. LARGE AMPLITUDE AND RANGE OF MOTION.
Greater range of motion is the key to better muscle development, as well as the activation of small stabilizing muscles. Also, the range of motion with dumbbells is more natural in terms of biomechanics. Dumbbells allow you to rotate your arms, and the barbell can only be held with an even grip.
4. VARIETY OF EXERCISES.
Although there are many exercises for different muscle groups and with a barbell, they are usually more difficult. There are more simple and effective exercises with dumbbells. They are easier to perform and injuries are much lower than with a barbell.
Disadvantages of training with dumbbells:
1. SMALL WEIGHTS.
Dumbbells are often limited by small weights, which is an obstacle to the development of maximum strength and building muscle for large muscle groups. Of course, for "big boys" there are very heavy dumbbells 100 kg more, but to coordinate with them is extremely difficult and dangerous. Fatigue comes so quickly. The help of partners will be needed.
2. CAN'T PUT MUSCLE ON YOUR LEGS.
Working with dumbbells is mostly aimed at developing the strength and volume of the muscles of the upper body. Developing the strength of the legs with dumbbells is problematic due to their low weight and inconvenience of fixation. It is much better to do it with a barbell.
3. LESS STRENGTH GAINS AND SLOWER WEIGHT GAIN.
Working with less weight results in less strength and slower weight gain.
So, you can do both dumbbells and barbells training equally effectively. It all depends on your goals and tasks. If you are objective, you will actually need dumbbells and a barbell for effective training. But you will need a properly planned training program. Such a plan is the key factor for a good result!